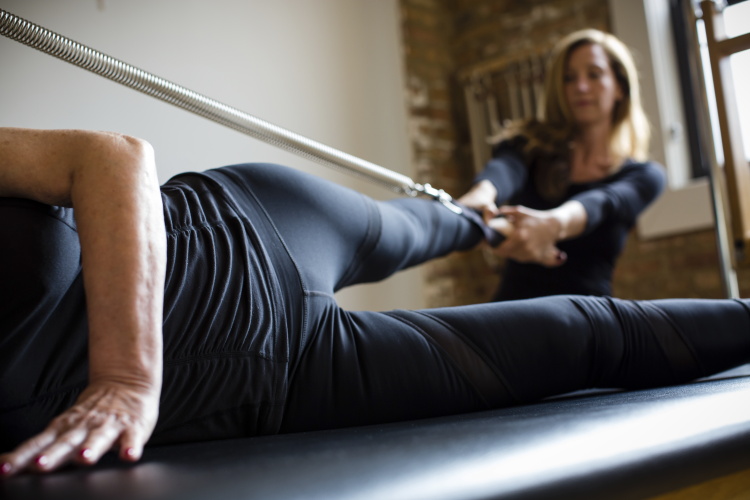 Private
The most personalized and effective way to approach the method and to address your own unique needs. Use as an introduction into Pilates as well as a periodic tune-up or a chance to delve further towards your health ideal.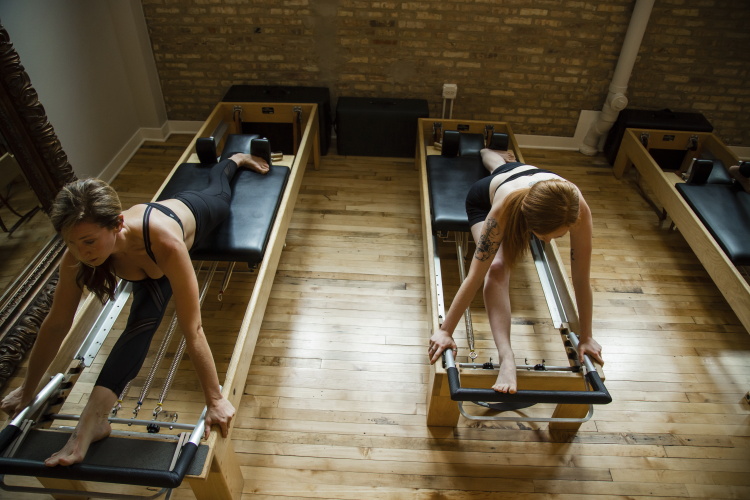 Duet or Semi-Private
Bring a pal or a few. This class is designed specifically for your group, designed around the needs and desires of the participants. You will be able to workout and stretch on your choice of equipment and we schedule the lesson around your availability. This is also a great format for group parties for girl's nights out, bridal parties, and a couple's date.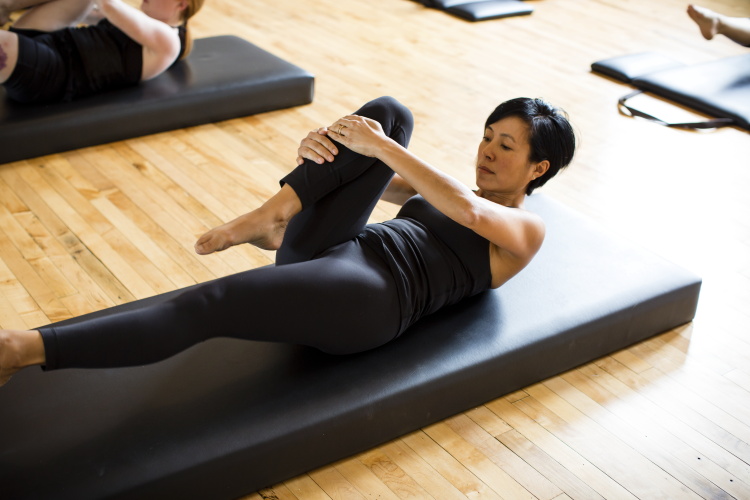 Mat Class
The most user-friendly format to begin working on breath, control, coordination, flow, and core awareness. Mat work, the culmination and root of the method, is a great compliment to the equipment classes and we recommend taking at least one mat class per week. Your instructor will create an open and non-competitive group atmosphere in which you can thrive. Limited to 12 participants.
Reformer Class
This basic, yet genius, resistance training machine is essential to the Pilates Method. Joe named this apparatus the Universal Reformer, since he believed and knew it reformed the body universally, building whole body strength and flexibility. Limited to 8 participants.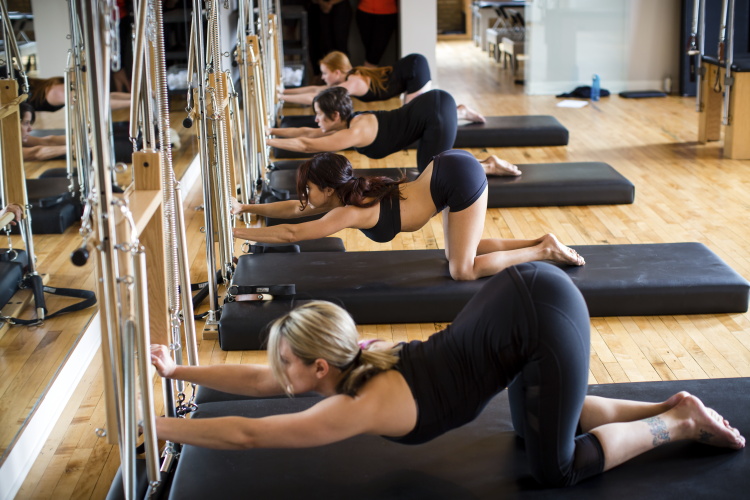 Pole (Cadillac) Class
Ease into sensational and full movement potential with the support of spring tension. A pole class will instill a sense of connection and length within the body, creating a dynamic link between the responsiveness of your core to the sculpting of your limbs. The Cadillac and Pole System are also the favorite apparatus for those who love to stretch. Limited to 7 participants.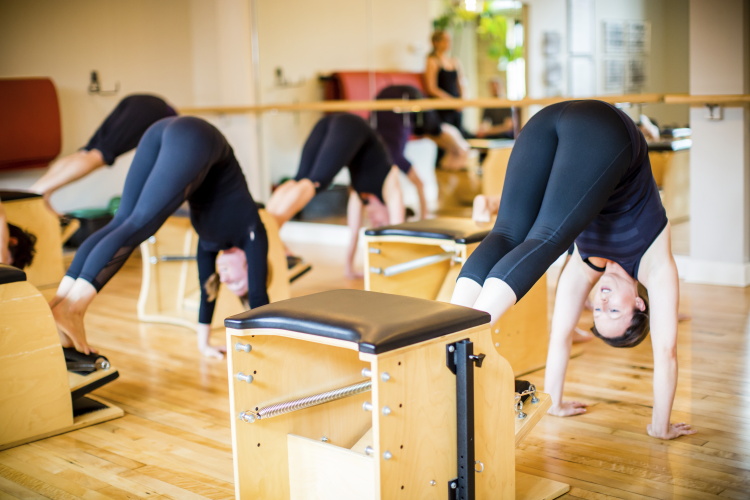 Low Chair Class
A powerful and versatile apparatus, the low chair is a perfect challenge for upright balance, finesse, and control. Find the dynamic lift that the wunda chair was intended to bring you. You will tone your upper and lower body through vital abdominal and core engagements. Full body, tough- mentally and physically- and fun! Limited to 8 participants.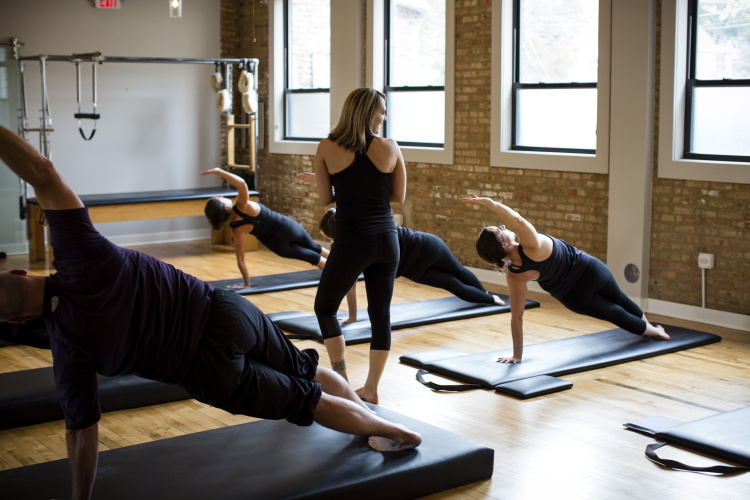 Around the World
The most well-rounded class, working on all the apparatus! A fun way to mix up your Pilates routine. Limited to 7 participants.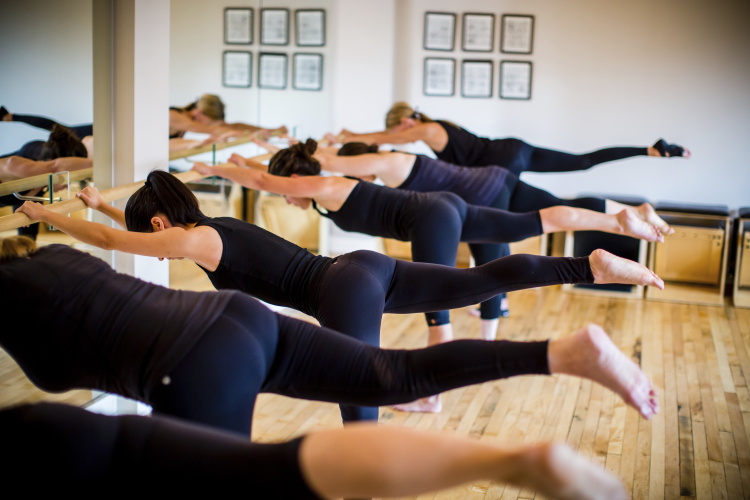 Barre Class
This workout combines the muscle-shaping benefits of barre work and posture-enhancing principles of Pilates with the fat-burning format of interval training that results in sculpted, yet elongated muscles, improved posture, and provides a vigorous springboard for your other Pilates classes.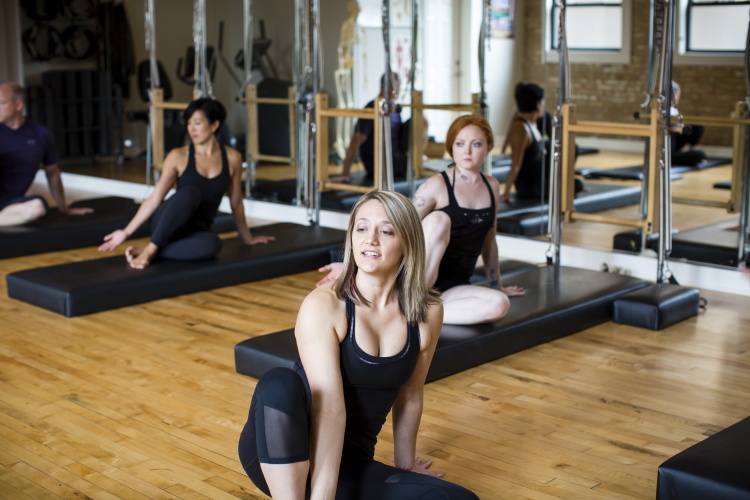 Restorative Pilates Mat
This mat class will incorporate breathing, gentle stretching, Pilates and Pilates-based exercises at a more relaxed pace to provide a restorative workout. Props and modifications will be used to accommodate physical limitations and make the exercises accessible. This class is ideal for older adults looking for a beneficial but lower intensity workout as well as students looking to recover between high intensity workouts or gaining strength after an injury.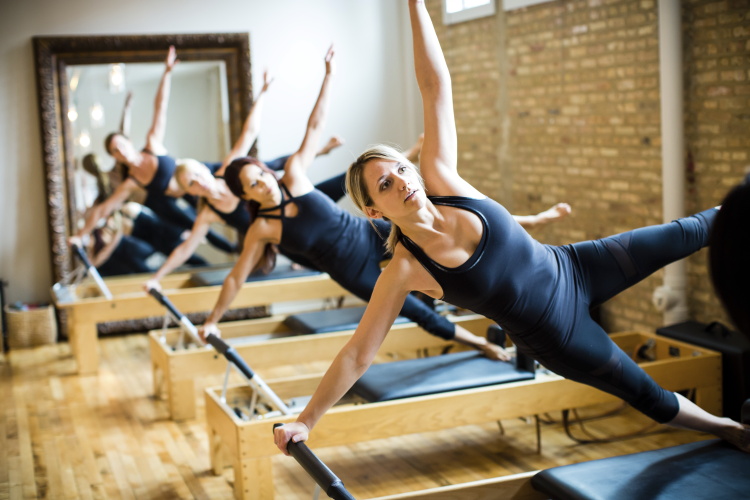 Bootcamp
This is unorthodox Pilates! There will be music; we will sweat with higher reps, isolated movements, cardio on the jumpboard, and quintessential bootcamp moves like squats and mountain climbers; and shake in all the right places.